"All work and no play is not good for the soul".
No such worries for the Rogerson Reddan staff as they kicked back and availed of the facilities and surroundings of the beautiful Kilkea Castle in Kildare during a recent overnight stay. The heavens were smiling upon the RR team as the status orange weather warning made way for blue skies and people enjoyed what Kilkea had to offer.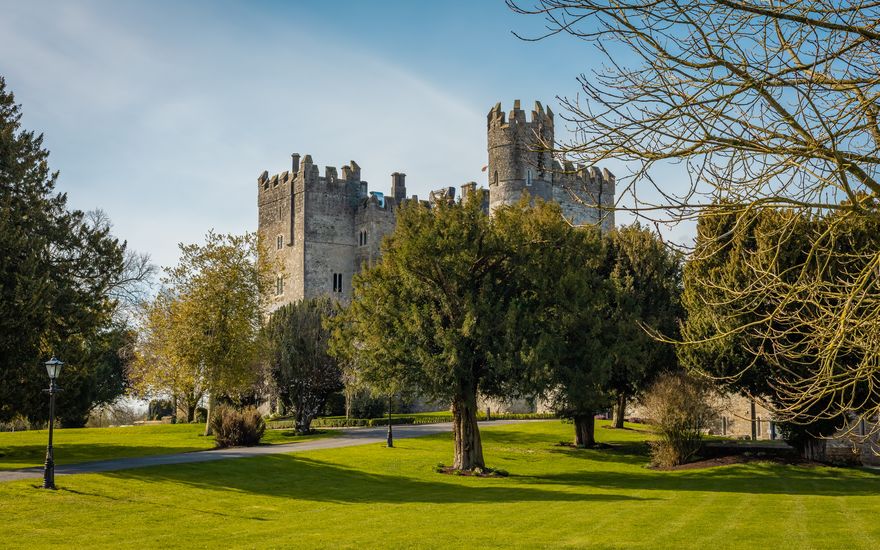 Several groups took to the fairways, bringing a whole new meaning to the term 'scramble'. Safe to say the PGA tour roster can breathe a sigh of relief, for now.  Others donned their lycra and helmets, heading on a cycle. Cognisant of the effect of low blood sugar on athletic performance, the peloton refuelled with a coffee and some of the finest scones in Kildare. The more sensible of the bunch opted for some well-earned pampering in the spa at Kilkea Castle. Bliss!
The groups reconvened for an evening in the historic Castle on the grounds in Kilkea, enjoying a delicious meal, a few drinks and great company.
As if the delights of Friday weren't enough, the (slightly weary) revellers were treated to a hearty breakfast and walk through the local woods, guided by the biologist Eanna Ní Lamhna. Everyone left those woods with a fresh perspective on nature, with the topics of ivy, squirrels, lilies, trees and fairies not even covering half of what was learned. A perfect way to cap off a great trip.