As we experience an unseasonably wet July, we look back with fondness on our recent staff day out. Fortunately, the sun was shining as the Rogerson Reddan team enjoyed a packed day of activities in Beyond The Trees Avondale, a development on which RR provided Project Management and Quantity Surveying services.
The day started with a walk of the grounds in Avondale. Our team, filled with construction experts, showed some slightly less impressive navigation skills as they did a few laps of the carpark before eventually finding their way to the walking trail.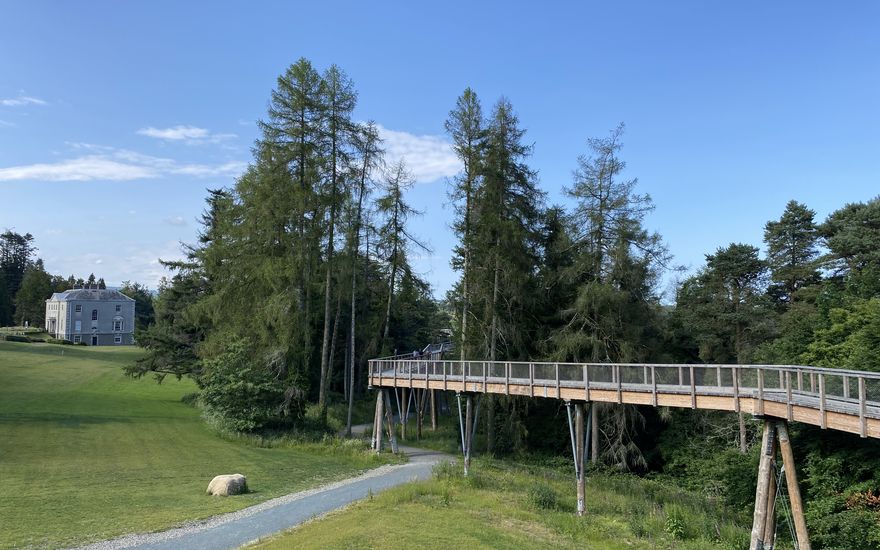 Next, it was onwards, and certainly upwards, to take in the views along the Treetop Walkway. The boardwalk, which reaches a height of 23m in parts, offers a unique aerial perspective of the "Garden County".
The engineering buffs among us could admire the feat that are the supporting stilts of the Treetop Walkway, and thankfully navigation wasn't an issue thanks to the one-way system on the boardwalk.
The Walkway leads directly to the swirling structure of a 38m tall viewing tower. It was is well worth climbing, as you are rewarded with breathtaking panoramic views at the top.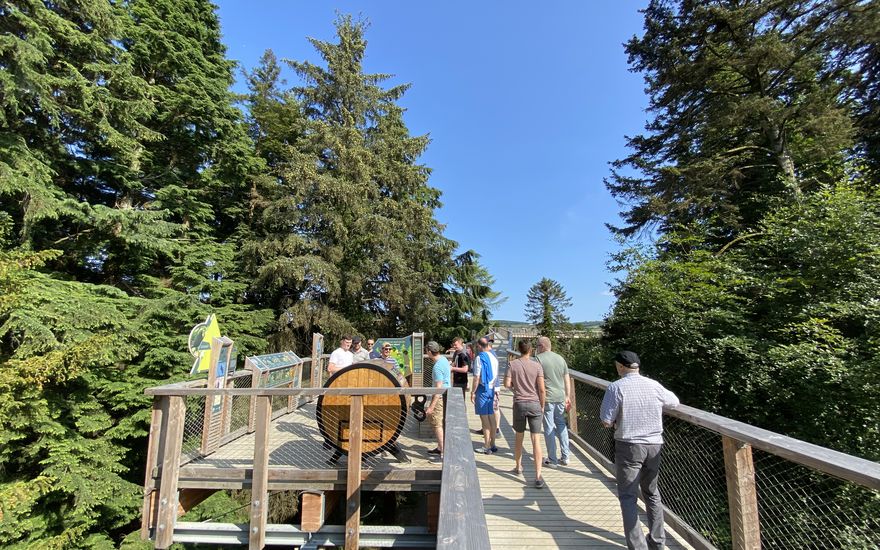 Always eager to connect with their inner child, the team whizzed down the slide one-by-one to arrive back at the bottom of the viewing tower. Regardt, our resident adrenaline junkie, even found the energy to run back to the top of the tower for a second go on the slide.
Afterward, the group were treated to a meal at Wicklow Heather restaurant in Laragh. It was a great way to cap off an action-packed summer outing.
We're already looking forward to the next one.