As the tide goes out on the Summer of 2023, the latest Rogerson Reddan excursion took our brave staff to the high seas. Not to be discouraged by the grey clouds of an Irish summer's day, the RR crew donned their raincoats and set sail from Dun Laoghaire harbour.
Dublin Bay Cruises provided the trusty vessel as our voyage left behind the calm waters inside the harbour walls, to the bouncier seas of Dublin Bay. On leaving the harbour, we headed starboard (I think) and set a course for Dalkey Island.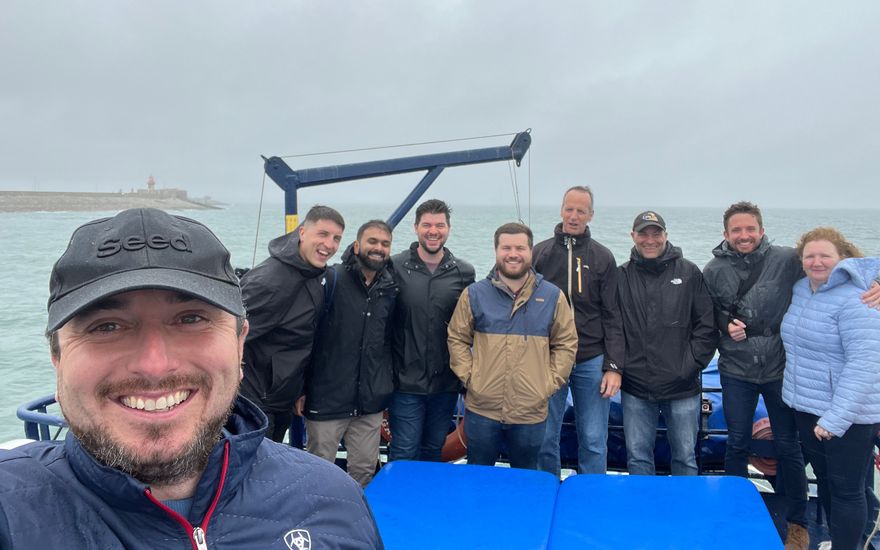 The weather started off a little rough, causing a few raised eyebrows and some white knuckles as we navigated the choppy seas. However, there was no need to batten down the hatches as we soon found our sea legs. The RR team weathered storm, and some of the clouds even made way for clearer skies and calmer waters.
With Dalkey Island as our destination, we cruised alongside the historic South Dublin coastline. This offered a unique perspective on some famous sites; The recently renovated Dun Laoghaire baths, the Forty Foot bathing area, the Martello towers and some spectacular seaside housing all made for an enjoyable journey.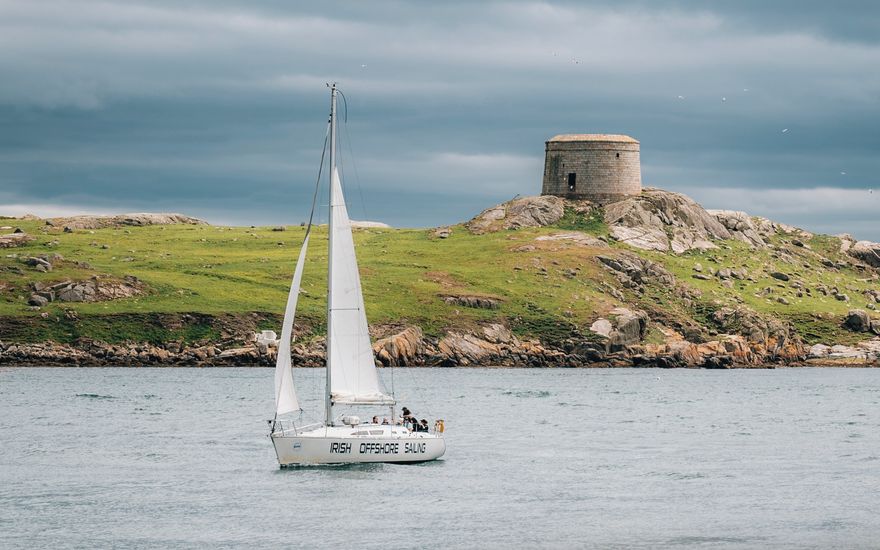 Sailing back upon calmer waters, all that sea air had given the RR crew a hearty appetite. Happy to be back on Terra Firma, a hearty meal was in the offing. We charted a course to The Greedy Eagle in Glasthule village, where we dropped anchor. We were given a hero's welcome and a delicious meal that more than satisfied the hungry sailors.
Happy to be safely ashore with a tasty food and a pint in hand, we took the opportunity to share a few tall tales of the high seas.
In the end, our day out was a bit of adventure, a touch of history, and plenty of craic. We returned with full bellies, and a few stories to tell. What more could you wish for from a voyage in Dublin Bay?!